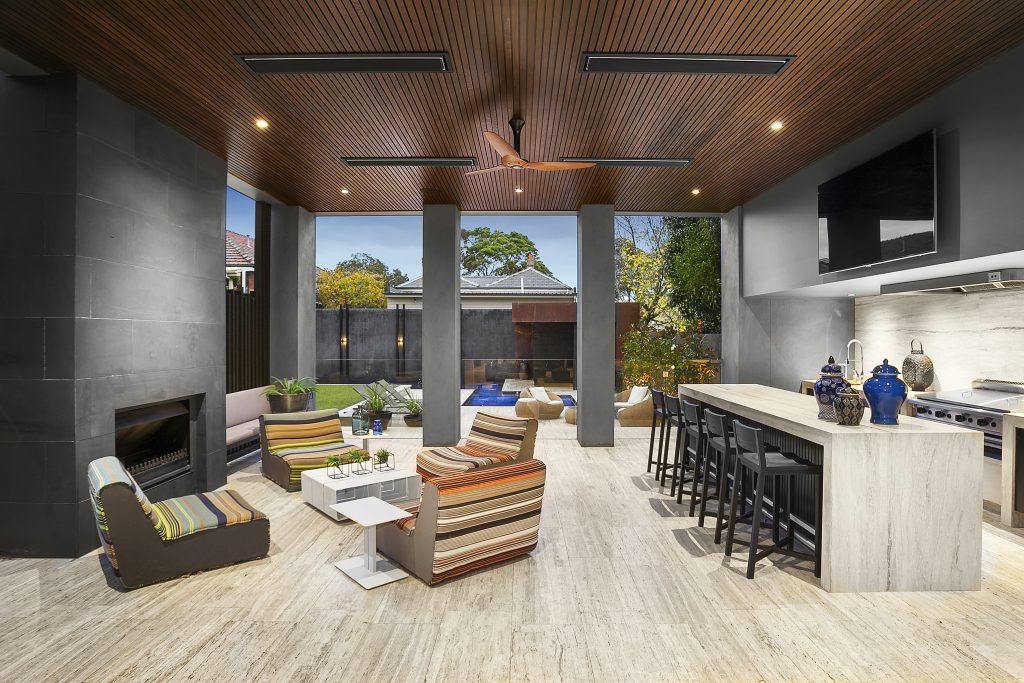 Moonee Ponds, Victoria
Luxury Hotel Inspired Contemporary Home
Year: 2014
Land Size: 970 sqm
Building Size: 687 sqm
Photographer: Axiom Photography
What do you do when the land you own is not quite large enough to accommodate all the spatial requirements of your new home?, You purchase the home behind and cut off some of its backyard and add it to your block to make it bigger and that's exactly what our client did.
With incredible professional faith shown in our firm to design a home that would be standing in 100 years, a journey began, to deliver the most breath taking opulent hotel like home never before seen in this very old inner city suburb. Every part of the home was designed in great detail with incredible amounts of time spent researching the most appropriate finishes such as stone, marble, copper and other natural materials.
Walking in this home one would think that they were entering a six star luxury abode where the individual needs of all the occupants have been clearly thought of from the beautifully displayed handbags in the Walk In Robe glass cabinets to the timber inspired study accessed via a hidden concealed door in a panelled wall. Natural stone is the predominant materiel which allows the house to be grounded to the earth in a natural way.