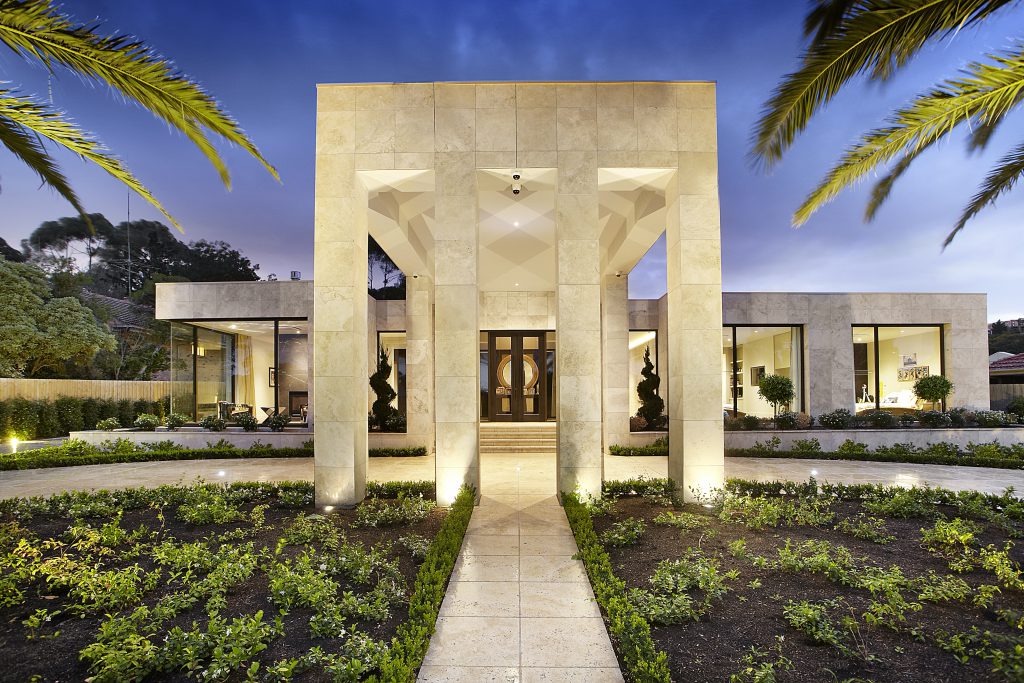 Keilor, Melbourne
New Single Level Contemporary House
Year: 2012
Land Size: 2,700 sqm
Building Size: 1,160 sqm
Photographer: Axiom Photography
The client's brief was simply to design a large contemporary home spread over one single level that incorporates all the necessities required for a family with 4 children that can be divided into separate zones for the kids & adults without feeling too large & overwhelming.
The house features high ceilings and a rear open plan kitchen/meals living area that opens onto an outdoor alfresco dining area and landscaped gardens incorporating an indoor pool & tennis court.
Central courtyards throughout allow light to enter the house and create private outdoor zones for each of the rooms. The use of natural materials such as travertine stone, marble, timber panelling, feature mirrors & extensive glass were used to create a cohesive design.