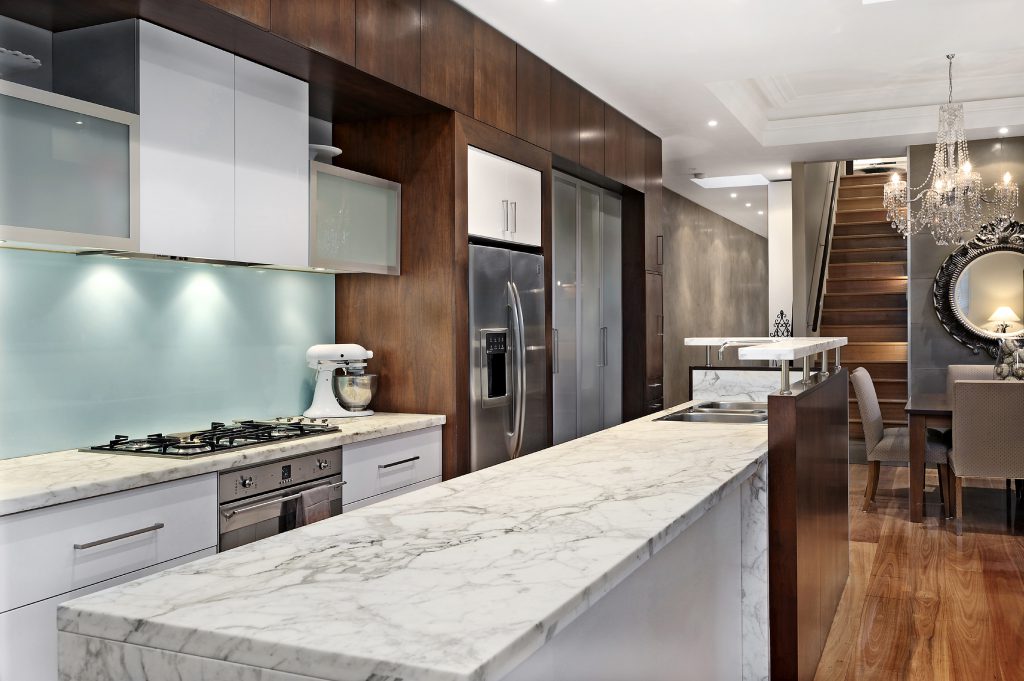 Ascot Vale, Victoria
Alterations to an existing home
Year: 2005
Land Size: 338 sqm
Building Size: 262 sqm
Photographer: Axiom
This existing narrow brick terrace home was formerly a typical workers cottage that was stripped bare of all period detail including the removal of original fenestration and façade features by its previous owners. The site itself was very long but the existing home quite small, lacking modern amenities.
As the building was setback from the street in relation to the two adjoining neighbours a novel solution to change the style of architecture while at the same time increasing the size of the home was achieved by constructing an additional room to the front of the building, providing a new two storey addition and a rear single storey extension. The result being that the original home was completely engulfed by the new additions allowing for a new street presence in the form of a contemporary design solution.
Throughout the inside & the outside of the house natural materials were used such as stone, copper, timber & natural render creating a sophisticated pallet of material. To complete the design, a very modern carport was built to the rear of the house with a home office loft above resembling a container box. A designer garden displaying an array of natural external materials incorporates a B.B.Q. and entertaining area in a lush haven.