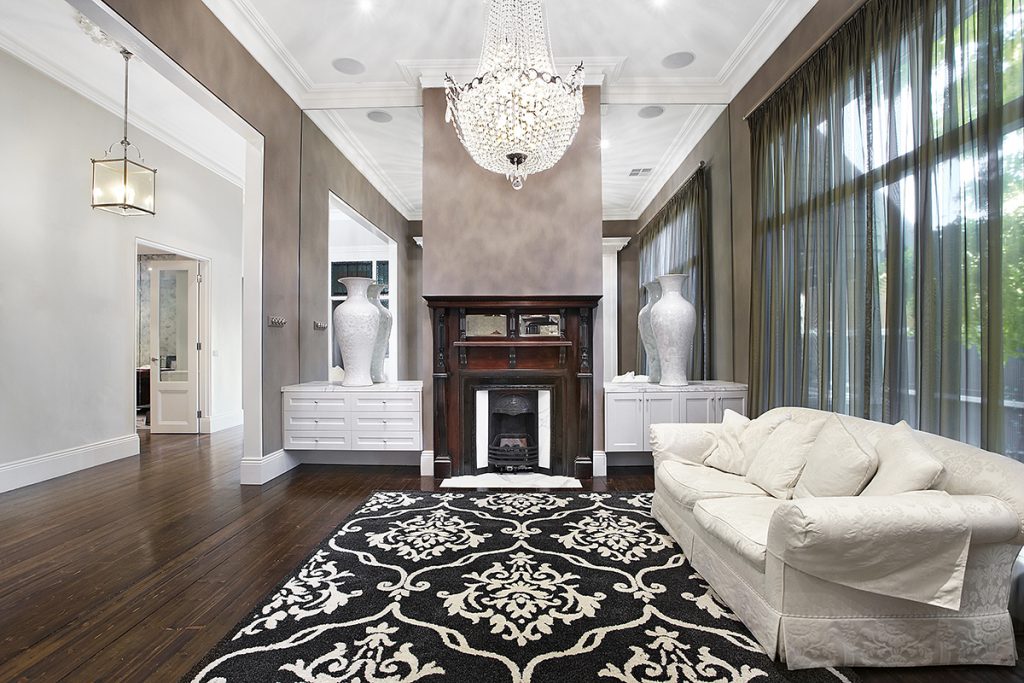 Moonee Ponds, Victoria
Alterations & Additions to an Existing House
Year: 2015
Land Size: 1,400 sqm
Building Size: 700 sqm
Photographer: Axiom Photography
This beautiful stately period brick house was poorly renovated in the past with new works failing to consider the character of the house, functionality in the planning and the appropriate use of materials and not to mention a lack of focus to the rear & side garden.
A major renovation was undertaken and existing rooms were completely re-modelled with their period features enhanced while incorporating modern elements. Bathrooms, ensuites & kitchens were fully renovated using natural materials such as marble.  New additions included three bedrooms, bathroom and kids retreat within the existing roof and an outdoor terrace above the new ground floor alfresco.
At the rear of the house, the existing pool was built over to house an underground water storage system and a new pool constructed along with a fully landscaped garden and garage/gym.
A new alfresco linked to the living areas houses a fully equipped outdoor kitchen, Barbecue & wood fired oven.